We will be selling at Absolute Auction, the Estate of Richard Eanni (liv.)  Due to health reasons, Mr. Eanni is Liquidating his Collections of Coins, Guns, Swords, Knives, Model Cars, Vehicles, & much more!  Because of the quantities and location, we have moved the collections to our Auction Facility.
Dr. Richard Eanni MD, an Internist who specialized in Nephrology for over 30 years before retiring. When he wasn't busy helping others, he enjoyed traveling the world including: India, Antarctica, Indonesia, Africa, Thailand, and Italy just to name a few. He enjoys history and collecting items representing periods of time in historical events, including wars. Over the years he has amassed quite a collection of Swords, Knives, Coins, Weapons of War, Models of Historical Ships, Books, and a number of 1:40 Scale Model Vehicles. Due to health reasons, Dr. Eanni is downsizing and moving to an active senior community and would like for his collections to go to someone who appreciates them the way he does.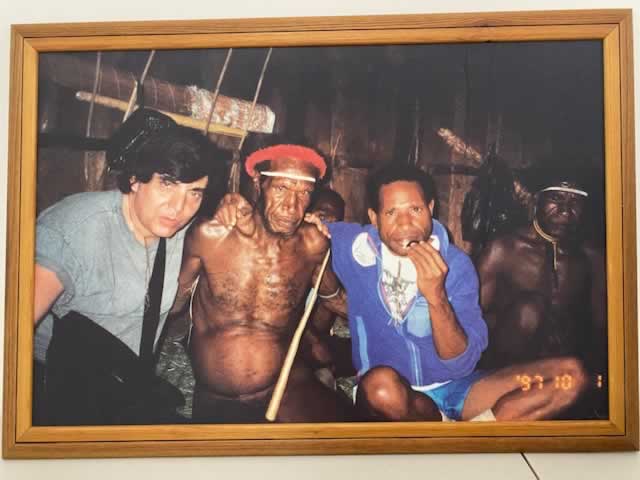 VEHICLES
2017 Kia Forte, 4 door, with only 5,225 miles!! WeatherTech Floor Liners, Clean Beautiful Estate Car w/ Clean NC Title
2012 Ford Explorer Limited FWD w/127,109 miles
2006 Jeep Grand Cherokee Limited w/149,139
2006 GMC Sierra 1500 HD Crew Cab SLE 2 wheel drive w/ 179,852 miles
GOLD COINS
1877-S Liberty Double Eagle $20 Gold Coin, Slabbed
1875-S Liberty Double Eagle $20 Gold Coin
1891 Liberty $10 Gold Coin
2007 Royal Canadian Mint 1oz Gold Coin in original mint package
2007 Royal Canadian Mint 1oz Gold Coin in original mint package
COINS
Gold Proof Edition 2003, States Quarters
Gold Proof Edition 2000, States Quarters
Gold Proof Edition 1999, States Quarters
2016 American Eagle 1 ounce Proof Coin
2001 Silver American Eagle, Uncirculated Condition
(10) Piece Uncirculated State Quarter Set
1996 Prestige Set US Olympic Coins of Atlanta Centennial Olympic Games
5 ounce Silver Mint Proof T-Rex Coin from Perth Mint
2017 American Eagle, Armageddon Eagle, 1 ounce Silver
2014 PS $1 Baseball Hall of Fame Early Releases
1882 Carson City Morgan Dollar, Slabbed
1881 S Morgan Dollar
1883 S Morgan Dollar
1885 Carson City Morgan Dollar
1904 O Morgan Dollar
1891 S Morgan Dollar
1881 S Morgan Dollar
1904 O Morgan Dollar
1878 S Morgan Dollar
1884 O Morgan Dollar
1884 S Morgan Dollar
1885 Plain Morgan Dollar
1881 S Morgan Dollar
1896 Plain Morgan Dollar
1883 S Morgan Dollar
1898 S Morgan Dollar
1890 Plain Morgan Dollar
1921 S Morgan Dollar
1900 S Morgan Dollar
1921 S Morgan Dollar
1900 S Morgan Dollar
1897 S Morgan Dollar
1880 S Morgan Dollar
1886 Plain Morgan Dollar
1899 S Morgan Dollar
Grated 1880-0 MS61, 7114.61/31945157
1899 Plain Morgan Dollar
1886 Plain Morgan Dollar
1896 O Morgan Dollar
1896 Plain Morgan Dollar
1897 O Morgan Dollar
1900 O Morgan Dollar
2014 S Clad 50C Early Releases PF70 Kennedy Halves
2019-W PCGS PR70 DCAM Silver Eagle
2006 P Reverse PF S$1 Eagle 20th Anniversary PF70
2008 American Silver Eagle Slabbed
2015 China S10Y Panda MS70
2009P Tuvalu S$1 Battle of Cannae PF70 Ultra Cameo
1921 Plain Morgan Dollar
2016 Australian Kangaroo Dollar 1oz Silver
(20) Bicentennial Ike Dollars
(18) Slabbed Lincoln Pennies
(5) Graded Buffalo Nickels by International Grading Service
(4) Early Jefferson Nickel Slabbed
1906 Liberty V-Nickel Slabbed
(10) 1 Troy oz Silver Bars
1986 American Eagle 1oz Proof Silver Bullion Coin
2017 Romans Warriors of History 1oz Silver Coin
2015 1 Troy oz World War I 1915 Battle for Long Pine
2013 $20 Fine Silver Coin-Maple Leaf Impression
1993 American Eagle 1oz Proof Silver Bullion Coin
3 piece Canadian 1oz Silver Rounds Enameled Airplane Commemorative
100 year Anniversary Canadian 1 oz Silver Round Battle of Vimy Ridge 2016
1921 Plain Morgan Dollar
1835 Bust Half Dollar
2016 Australian 1 Troy oz Silver Round Kangaroo
2008 W Buffalo PF70 Ultra Cameo Half oz Gold Graded by NGC
Graded 1938 A Germany 5M MS64 by NGC
Graded 1885 Plain Morgan Dollar MS65 by NGC
(2) Replica Big Pennies
(2) Replica Foreign Coins
5 piece Plated State Quarters Set
(2) Rolls of State Quarters, Uncirculated, Virginia, N. Hampshire
$1 South Carolina Railroad Bills
$2 South Carolina Railroad Bills
$3 South Carolina Railroad Bills
4 piece English Replica Coin Set
(22) Silver Walking Liberty Half Dollars (various dates)
1893 World's Columbian Expo Half Dollar
(83) Kennedy Halves from 1971-2000
(42) V-Nickels (see pics for dates)
(6) 1921 Morgans, Plain, PD & S
(51) Roosevelt Silver Dimes
(19) Graded 2009-2010 Pennies
(20) Graded Presidential Dollars
(16) Susan B. Anthony Set in Box
(5) Pc Unique Set American Eagles Graded MS-69 and PF-69 (see pics)
(5) Pc Binion Collection Peace Dollars in Box (see pics for info)
(4) Pc Binion Set (see pics) Lincoln First Strike 2009 MS-70
Silver Eagle Blank Round
Set of 30 American Eagle Coins from 1986 through 2012 including 06, 07, & 08 "W."  All Graded MS-69 by NGC w/ Wood Case
(8) "Early Releases" American Eagles, all Graded MS-69
(6) Other American Eagles, Graded MS-69
2001 American Eagle Recovered at Ground Zero WTC in 2001, Slabbed
(6) Graded Various Silver Rounds, MS-69 & 70
(5) Graded Presidential Coins & 2000 D Dollar
2008-S Bald Eagle Graded MS-70 NGC
Graded Morgans:  1878-S MS-62, 1904-0 MS-64, 1880-S MS-62, 1898-0 MS64
(40) Morgan Dollars (see pics for dates)
(21) Peace Dollars (see pics for dates
(50) Indian Head Pennies (see pics for dates)
(24) Walking Liberty Halves (see pics for dates)
(40) Buffalo Nickels (see pics for dates)
(2) JFK Half DLR Set 2002-2009
24 Peace Dollar Set 1921-1935
4pc Peace Dolar Set, Binion (see pics)
(6) Gold Plated Copper Rounds
(2) Silver Rounds
3pc 20th Anniversary American Eagles
4pc 2009 "Penny Style" Silver Rounds
1909 VDB Lincoln Penny Slabbed
(4) Lincoln Penny Book w/ Misc Coins
(16) Franklin Half Set
2007 & 2009 Proof Sets
(3) Silver Quarters
GUNS & AMMO
Palmetto State Armory, PA-15, SCB912229, Rifle .223/5.56
Valmet, M76, 163451, Rifle, 223
Izhmash, Saiga, H09124910, Rifle, 7.62x39
Romarm, Waser-10/63, 1984NX4726, Rifle, 7.62x39
Valley Arms, XM177E3, 0168, Rifle, 223
Interarms, The Overland, 7515, Shotgun, 12ga
Marlin, Original Golden 39-A, 18290215, Rifle, 22cal
Smith & Wesson, 6906, THB5046, Pistol, 9mm
Beretta, 96, A08272M, Pistol, 40cal
Mauser, 98, 7406, Rifle, 8mm Sporterized & Refinished
Marlin, 60,  16338398, Rifle, 22 cal, Semi Auto 22 Long Rifle w/ Scope
Marlin, 336, 22012595, Rifle, 30-30, Beautiful Lever Action Rifle w/ 8x9 Scope
Italian Black Powder Pistol
Italian Black Powder Pistol, 40 cal, heavily engraved
V.R. Enfield 1887 IV-1, British Martini-Henry Single Shot Rifle, 450 cf
(2) 9mm 300 Round Battle Packs
900 Rounds of 40cal
(8) Boxes of 40cal Hydra Shocks
(4) Boxes of 9mm Hydra Shocks
600 Rounds of 45 acp
(7) 45 Colt PDXI Defender
1300 Rounds of 9mm
Large Box 45 ACP Loose
Large Box 7.62x39 Loose
1200 Rounds 223 & 5.56
ALL FEDERAL & STATE GUN RULES APPLY.
ALL PISTOLS MUST HAVE PERMITS.
NICS BACKGROUND CHECKS AVAILABLE.
FFL HOLDERS BRING COPY OF LICENSE.
COLLECTIBLES
Rare Authentic Obsidian War Ax from Canadian Tribe over 120 years old
Replica German WWII Panzerfaust and German Stick Grenade
Small Collection of Wooden Smoking Pipes
Large Qty of Replica Car, Trucks, Airplanes, Trains, & Military by Franklin Mint, Fairfield Mint, Sharper Image, Road Signature, Charlestown Collectibles, Maisto, Unimax, Marth Art, Welly.  Too many to list.  See pics for Models and Info
Collection of Taxidermy Snakes from around the world including, (2) White Cobras, Rattle Snake, Gaboon Viper, & others
Boflex TC-3000 Treadmill
Nikon D-3100 Camera & Lens
There are tons of new unopened items, Household Items, Clothes, Collectibles, & more.  See photos & more photos to come!
Lionel 646 Train Engine & Lionel Coal Car
2006 Atlas Trains Engine
Franklin Mint Precision Model M1A1 ABrams Tank
Lionel Lamp Hudson 700E
Lionel Lamp Lionelville w/ Rotating Train
B-24 Liberator "Utah Man" Plane Signed by Colonel Walter T Stewart
National Geographic Memphis Belle Plane
(7) Handmade Wooden Airplane & Helicopter Models
(2) MTH Electric Train Engines, 1606, 1607
Pennsylvania 4907 Electric Train Engine
(3) Lionel Electric Train Engines, AT & SF, 8632, 8615
(4) Lionel Electric Train Cars
Large Collection of Swords, Knives, Axes, Katanas, Bolos, KA-bars, Armor, Helmets, Shields, & more (most are new or reproduction)
And much more….