Follow Us on Instagram:

ABSOLUTE AUCTION
Selling for the Secured Party
Mr. Transmission & Milex Tuneup Shop
Friday, April 11, 2008 @ 10am
Note: Rescheduled date

Location and Map: 2910 Freedom Dr Charlotte, NC 28208
Partial Listing: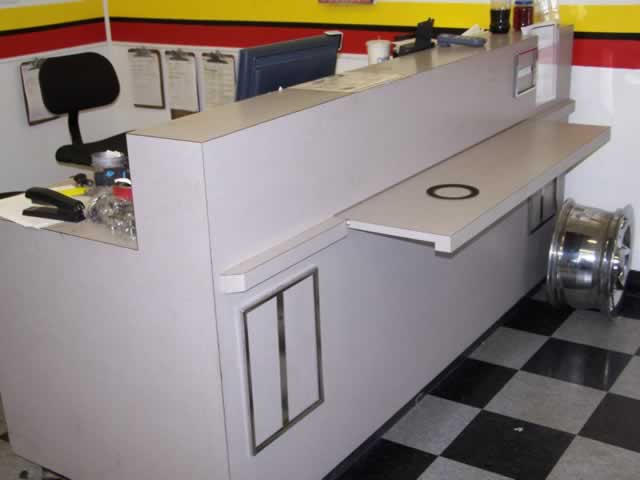 Assorted Cushioned Stackable Chairs
Coffee Table (2 race tires & round piece of glass)
Rollaround Cart & Auto Drip Coffee Pot
Sharp CD/Tape/Radio Player
Lg Lot: tune up/Mr. Transmission Signage
Wet Floor Sign
(2) Roll around Office Chairs w/lift
Black Metal Rack
Lip Nurit 2085 Credit Card Machine
2-drawer File Cabinet
Particle Board Desk w/Side Arm Chair (Recept. Area Style)
Little Tikes Picnic Table, Country Kitchen, Artist Easel, Play Gate
Tranex 2000 Transmission Analyzer & Box of Extra Cord Hookups
Pathfinder Tester
Oil Pressure Tester
Neutronics Ultima ID Refrigerant Identifier, 5-6-7000-65-O
SPX OTC Ball Joint Service Joint
R-12 Adapter Kit
EZ Squeeze Chrysler Bearing Cup & Cone Service Tool
(4) Blue Hard Plastic Stacking Chairs/1 Table
Warehouse Shelving Rack w/Misc Parts
Mop Bucket
Toshiba Strata CTX28 Phone System w/4 Line Phones & others
Yellow Plastic Parts Bins
Thermoid Auto Hose Center Display
Sylvania Light Bulb Kit Display
Stant Thermostat Caps & Display
Electrical Reel
Windshield Wiper Display
Belts
Apartment Size GE Refrigerator
Sunbeam Microwave
Metal Cabinet
Acroprint Time Clock
Desk, Chair, Credenza, & Misc
J-Mar Steel Work Benches
Power Lift Parts Washer
Snap Ring Remover
ATEC Trans Tool (cleaning system)
Upright Air Compressor
Misc Transmission Parts
Racks of Misc Shelving
Blue Metal Work Desk
Vice
Payton 2 Ton Arbor Pres Mod. 4Z329E & Bushing Drivers
"Flammable" Cabinet
Misc. Scrap Parts
Engine Support
(2) Transmission Jacks
Roll around Steel Table
(5) Versymmetric Lift Mod. CL10 10,000 lb capacity
Powerlift Engine Hoist 8 ton
Engine Stand
Bottle Jack
Oil Tank approx. 30 ga capacity
Rollaround Steps
Plastic rollaround Cart
Transmission Fluid Flusher
Versymmetric Challenger Mod. 40XFX 12,000 lb capacity
Metal Workbench w/vice
20 ton Shop Press w/Hydraulic Jack
Central Machinery 8" Bench Grinder
Accuturn 8944 Brake Lathe w/stand & adapter
Dbl Door "Flammable" Cabinet
(2) Metal Workbenches
Genisys SPX OTC & Leads
ES Model 700 Battery Tester
Jack stand
Oil Reserve Stands
Roush Speed Jack
Schumacher Battery Charger/Engine Starter
SPX Robinair Dual 21C Recycler
Mastercool Digital Thermometer S2224
Tif XL-1A Leak Detector
Branick Mod. 7200 Strut Spring Compressor
Warehouse Racking
And much more….
TERMS: CASH, CREDIT (ONLY VISA, MASTERCARD & DISCOVER) OR DEBIT CARDS.
NO CHECKS ACCEPTED. ALL ITEMS MUST BE PAID FOR IN FULL ON SALE DAY. ALL ITEMS SELL AS-IS, WHERE IS WITHOUT WARRANTY. 10% BUYER'S PREMIUM. BRING YOUR TRUCKS & BE PREPARED TO MOVE ITEMS. ANNOUNCEMENTS ON SALE DAY TAKE PRECEDENCE OVER ALL OTHER ADVERTISING.
Click here for a printable version of this page | Photos