Location: 9229 LAWYERS RD. SUITE 15
MINT HILL, NC 28227 (IN LAWYERS SQUARE MALL)
Map of 9229 Lawyers Rd Mint Hill, NC
This Restaurant WILL NOT be offered as a whole, all items will be sold in individual lots.

Partial Listing:
• MANITOWOC ICE MACHINE (CUBER) 1000LB & BIN
• CHEST FREEZER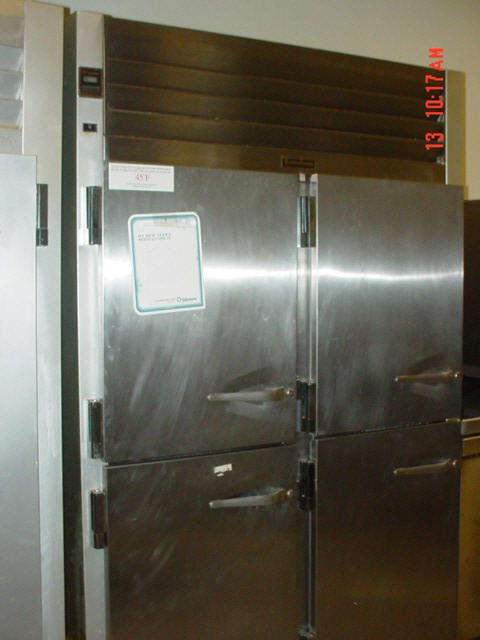 • TRAULSEN 4DR (SPLIT DOOR) COOLER
• METRO RACKS
• AUTOFRY DEEP FRYER MTI 40C- NEW IN 06
• RANDELL 2 DOOR WORK TOP COOLER
• LANG 36" SALAMANDER BROILER
• (2) STAINLESS METRO ROLLING TABLE 4'
• SERVE WELL 3 WELL 46" HOT/COLD BAR
• TRAULSEN 5' SANDWICH PREP STATION
• PANASONIC COMMERCIAL MICROWAVE
• SUPERIOR WARMER
• BEVERAGE-AIR 2 DOOR COOLER (USED AS KEG COOLER)
• SUPERIOR 4' SANDWICH PREP STATION
• 3'X8' STAINLESS TABLE W/RISER & WASHOUT SINK
• NEW OMCAN MEAT SLICER
• COOKIE OVEN
• SUPERIOR SOUP WELL
• CAMBRO'S
• STAINLESS INSERT PANS
• HOMER LAUGHLIN SERVING PLATTERS
• CAN OPENER
• 103" 3 COMPT SINK
• (2) TABCO PERSONNEL SINK
• BAR ICE WELL
• MERIDIAN PHONE SYSTEM NT5BO5DB
• TRUE MUG CHILLER
• (2) BEVERAGE AIR SINGLE GLASS DOOR COOLERS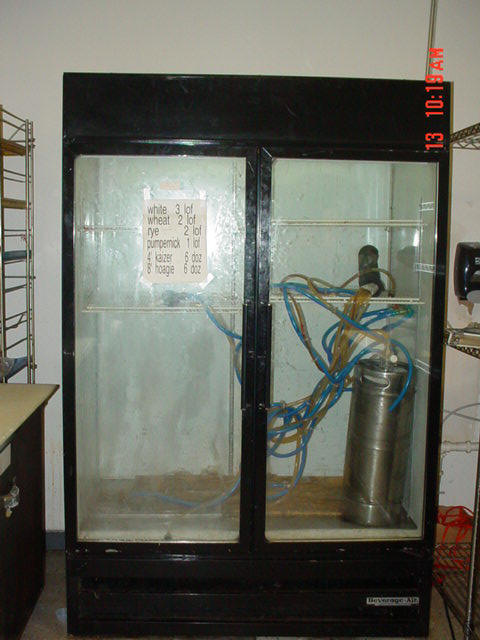 • (2) UNDERCOUNTER ICE BINS
• GLASS RACK
• 4 COMPT BAR SINK
• METRO TABLE
• BEVERAGE AIR SLIDING DOOR COOLER
• 6 HEAD BEER TAP
• (2) LIQUOR CHILLERS
• TAP MACHINE
• POSIFLEX POS SYSTEM (1 TOUCH SCREEN, 1 DRAWER)
• (5) SANYO 27"FLAT SCREEN TV'S
• SONY 36" FLAT SCREEN TV
• (8) SANYO 27" TV'S
• (4) RCA 52" FLAT SCREEN TV'S
• JVC COLOR SECURITY CAMERA SYSTEM
• HP OFFICEJET 4215V ALL IN ONE
• (2) POLLUTION RESEARCH SMOKE FILTERS
• (3) TY-1 BILLARD-POOL TABLES
• HP SCANNER COPIER
• JIM BEAM NEON RACING LITE
• ROLLING ROCK NEON
• BACARDI & COKE NEON
• BLUE MOON ROTATING LITE
• BEER MIRRORS
• HYPNOTIQ NEON
• (4) COSCO HIGH CHAIRS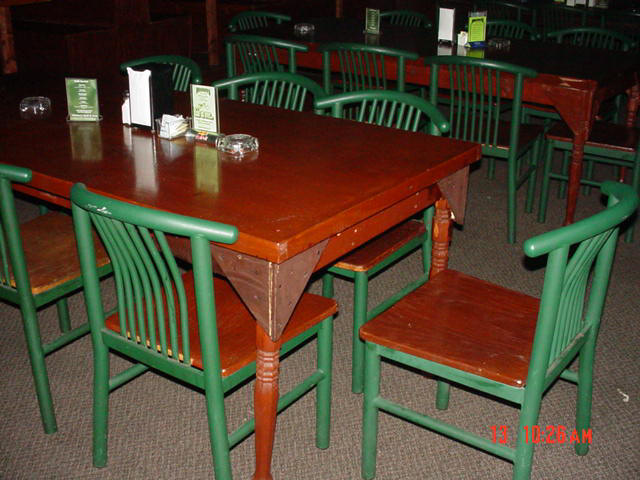 • (16) STACKING CHAIRS
• RUBBERMAID CART
• JIM BEAM & CROWN ROYAL CAR HOODS
• CAMEL LIGHT
• CAPT. MORGAN NEON
• CRACKER VENDING MACHINE
• CANDY MACHINES
• BEER & ALCOHOL
• APPROX. 1600 BOTTLES OF BEER
• APPROX. 30 ALCOHOL & WINE
• LEATHER EXEC. CHAIR W/OUT WHEELS
• CLOTH EXEC. CHAIR W/WHEELS
• (13) BLACK BAR STOOLS W/BACK
• (82) BLACK BAR STOOLS W/OUT BACK
• BLACK LEATHER CHAIR W/BACK
• (43) NICE METAL CHAIR W/BACK
• (2) GREEN SMALL CLOTH LOVE SEAT
• (8) 42" TALL BAR TABLES (ROUND)
• (4) TABLES 36" SQUARE
• 30" TALL BAR TABLE SQUARE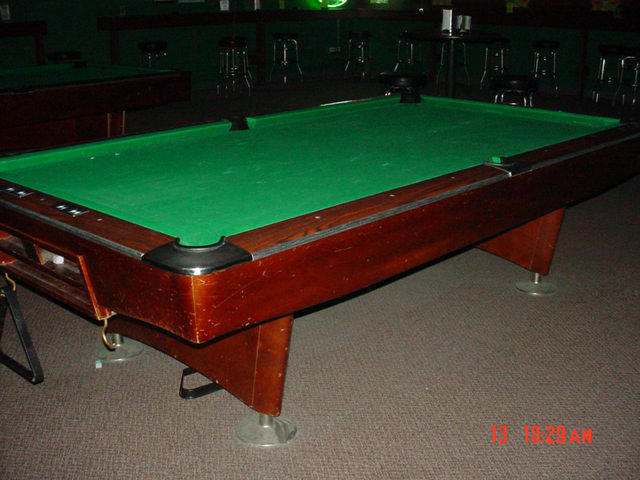 • (3) 80" RECTANGLE TABLES
• (12) 8 PERSON BOOTHS & TABLES
• CENTER ISLE (WOODEN) 146"X28"
• L SHAPE TABLES 30"X48" (2)
• WOODEN WALL TABLE 180"X18"
• WOODEN WALL TABLE 95"X16"
• WOODEN WALL TABLE 208"X16" W/ L ON ONE END 48"X16"
• WOODEN WALL TABLE 180"X16"
• WOODEN WALL TABLE 354"X16"
• MICKEY'S MIRROR 80"X43"


TERMS: CASH OR MAJOR CREDIT CARDS. NO CHECKS ACCEPTED. ALL ITEMS MUST BE PAID FOR IN FULL ON SALE DAY. NO ITEMS REMOVED W/OUT PAID RECEIPT. ALL ITEMS SALE AS-IS WHERE-IS W/OUT WARRANTY. BIDDERS ARE URGED TO INSPECT ITEMS TO YOUR SATISFACTION. 10% BUYERS PREMIUM APPLIES TO ALL PURCHASES. ANNOUNCEMENTS ON SALE DAY TAKE PRECEDENCE OVER ALL PRINTED MATERIAL. ALL ITEMS SOLD SUBJECT TO NC GENERAL STATUTE 105242,PARA,A(2). NCDOR RESERVES THE RIGHT TO CANCEL OR POST PONE ANY SCHEDULED SALE WITHOUT NOTICE.