Location: 700 Church Street N Suite 10 - Concord, NC 28025
Church Street Plaza - Map
WE HAVE BEEN CONTRACTED BY A SECURED PARTY TO SELL THE RESTAURANT EQUIPMENT, FURNITURE, & FIXTURES OF THE "LA PASTA" FINE ITALIAN CUISINE RESTAURANT TO THE HIGHEST BIDDER AT PUBLIC AUCTION.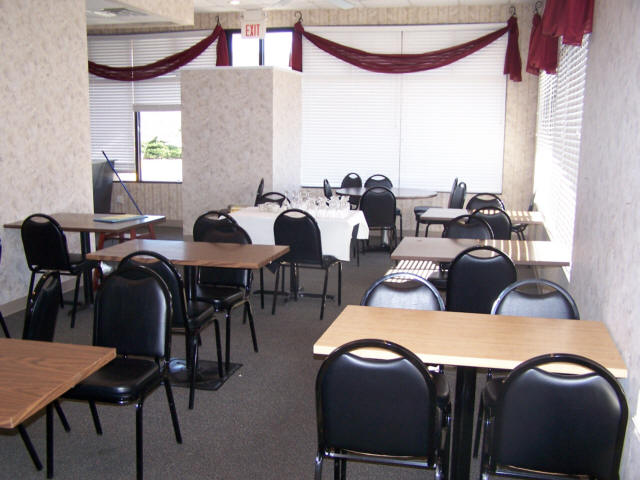 PARTIAL LISTING: DELFIELD TWO DOOR S/S REFRIGERATOR* 4' S/S WORK TABLE W/CAN OPENER* (2) LIKE NEW DEAN DEEP FRYERS* SIX BURNER U.S. RANGE GAS STOVE & OVEN* LIKE NEW 8' S/S HOOD SYSTEM W/ANSEL SYSTEM* THREE COMPART. S/S SINK W/APRONS ON EACH SIDE* S/S PERSONNEL SINK* SCOTTSMAN ICE MACHINE* DELFIELD SINGLE DOOR REFRIG.* S/S WORK TABLES W/METRO BOTTOM RACKS* HUSSMAN GLASS TWO DOOR FREEZER* COUNTER SYSTEM & CABINETS* 2-4-6 PERSON TABLES* 40+ LIKE NEW CHAIRS* WINDOW TREATMENTS* BLINDS* SHEET PANS* TRIPLE STACKING BLODGETT OVENS* MEAT SLICER* PREP STATION* SMALL SANDWICH UNIT* MIXER* SMALLWARES* S/S INSERTS* COFFEE MAKER* TEA MAKER* AND MUCH MORE….
Auctioneer's Note: La Pasta had only been in business less than a year. Equip. is in great condition. Don't miss this sale!!
TERMS: CASH OR MAJOR CREDIT CARDS. NO CHECKS ACCEPTED. ALL ITEMS MUST BE PAID FOR IN FULL ON SALE DAY. 10% BUYERS PREMIUM . ALL ITEMS SALE AS-IS WHERE– IS WITHOUT WARRANTY. RAIN OR SHINE.