Location: 1064 Van Buren Ave. Suite 2 Indian Trail, NC 28079
WE HAVE BEEN CONTRACTED BY THE SECURED PARTY, FIRST CITIZENS BANK, TO SELL THE BUSINESS ASSETS OF STRITTMATER ENTERPRISES, INC., DBA PCA STONEWORKS, TO THE HIGHEST BIDDER AT PUBLIC AUCTION.
PARTIAL LISTING:

ALPHA WET STONE CUTTERS • AIR & WATER GRINDERS • ALPHA SAWS • DEWALT SIDE GRINDER • FLEX HOLE CUTTER • FLEX HOLE CUTTERS W/OUT HOLE ADAPTERS • PATTON FANS • WOODWORK STANDS • BRIDGESAW BY MARMO CENTRALINA ELETTRICA, MEM 3000 WITH GRINDER, S/N 12424, 10/HP, 3 TON, MFG. 2004 SAW W/CONTROL PANEL • SIMMI STONE CUTTING TABLE • PORTABLE ELECTRIC CONTOURING MACHINE, MASTER 3500 • STONE STOCK, SCRAP STOCK • RACK OF STOCK • 40 INCH MAXAIR PORTABLE AIR CIRCULATOR BY VENTAMATIC • MITSUBISHI PROPANE FORKLIFT, MODEL # FGC25, S/N F8252273, 2654.7 HRS • BOOM LIFT EXTENSION • GRAB FOR LIFTING STONE • ROLL AROUND BUGGIES • BLACK ROLL AROUND BUGGIES • RACK FULL OF DIFFERENT TYPE GRANITE/STONE TO BE PROCESSED •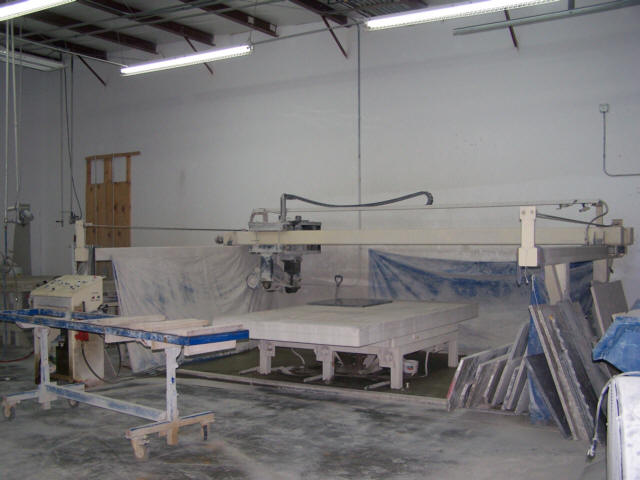 EATON COMPRESSOR-FREIGHT TRAIN, MODEL MC536858 • EATON DRY AIR, MODEL 134-DRY AIR, MFG 7/2005, S/N LD-40070-017 • POLYTANK PUMP SYSTEM W/DAYTON PUMP • SINK ROUTER WITH MULTI DRIVE SPEED CONTROL • STOCK COUNTERTOPS WITH HOLES • ALPHA GRINDER SAWS • SONY STEREO SYSTEM • MULTI DRAWER FILE SYSTEM W/VARIOUS GRINDER ENDS, NOZZLES, & SCREWS • BLACK ARMED OFFICE CHAIRS • BLUE ARMED OFFICE CHAIRS • ROPER SIDE BY SIDE REFRIGERATOR/FREEZER, MODEL R522AQXMQ00 • PANASONIC 1000W THE GENIUS PREMIER MICROWAVE • LATERAL FILES • OFFICE CHAIR W/ARMS, BLACK • BLUE OFFICE CHAIRS W/ARMS • U-SHAPED MODULAR DESKS W/UPPER STORAGE UNITS • TRIPLE R TRAILER SINGLE AXLE, WOODEN FLOOR, GVW 3500, BY BIG DIXIE OF MONROE • AND MORE...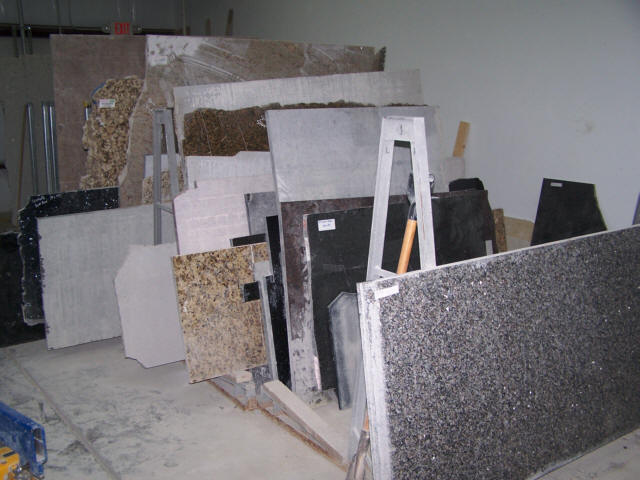 AUCTIONEER'S NOTE: STRITTMATER ENTERPRISES INC., DBA PCA STONEWORKS, WAS IN THE BUSINESS OF CUTTING A VARIETY OF SOLID STONES FOR COUNTERTOP FABRICATIONS & INSTALLATION. THE EQUIPMENT IS LIKE NEW BOUGHT IN 2004-2005. DON'T MISS THIS SALE!
TERMS: CASH, CREDIT OR DEBIT CARDS. NO CHECKS ACCEPTED. ALL ITEMS MUST BE PAID FOR IN FULL ON SALE DAY. NO ITEMS REMOVED W/OUT PAID RECEIPT. ALL ITEMS SALE AS-IS WHERE-IS W/OUT WARRANTY. BIDDERS ARE URGED TO INSPECT ITEMS TO YOUR SATISFACTION. 10% BUYERS PREMIUM APPLIES TO ALL PURCHASES.