LOCATION: 2054 WILSHIRE CT. CONCORD, NC 28025
Map of 2054 Wilshire Ct. Concord, NC 28025

REAL ESTATE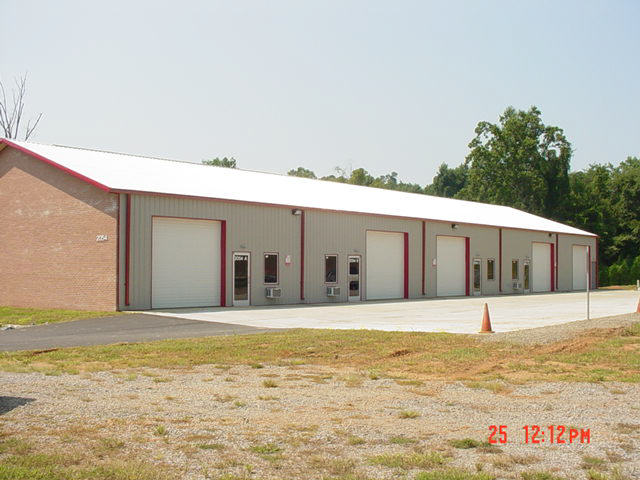 UNIQUE COMMERCIAL/INDUSTRIAL 3.53± ACRE PROPERTY. 4 UNIT STEEL BUILDING 7650sqft, BUILT NEW IN 2006. ZONING IS I-2. EACH UNIT HAS 14' CEILING HEIGHT WITH ROLL-UP/DRIVE IN DOORS. PROPERTY HAS OUTSIDE STORAGE & ROOM FOR EXPANSION UP TO 2 MORE BUILDINGS. FIRE HYDRANT ON PROPERTY. 3 PHASE POWER & SEWER. THIS IS A GREAT OPPORTUNITY FOR COMMERCIAL/INVESTMENT PROPERTY AT AUCTION!

TERMS: REAL ESTATE SELLS AS IS WITHOUT CONTINGENCIES. IT WILL BE SOLD SUBJECT TO OWNERS CONFIRMATION. A $20,000.00 NON-REFUNDABLE DEPOSIT, WILL BE REQUIRED ON SALE DAY WITH BALANCE AT CLOSING IN 30 DAYS OR LESS. A 5% BUYER'S PREMIUM APPLIES TO HIGH BID ON REAL ESTATE. THE DEPOSIT SHALL BE IN CERTIFIED FUNDS MADE TO TONY M. FURR REALTY. ANNOUNCEMENTS ON SALE DAY TAKE PRECEDENCE OVER ALL OTHER ADS OR ANY ORAL STATEMENTS MADE.
FOR PRIVATE SHOWING ON REAL ESTATE ONLY CALL
AUCTIONEER / BROKER, TONY M. FURR 704-791-8825
PROPERTY SOLD IN CONJUNCTION WITH
RON JORGENSEN, EXIT REALTY, CONCORD-NC

HEAVY EQUIPMENT & TRAILERS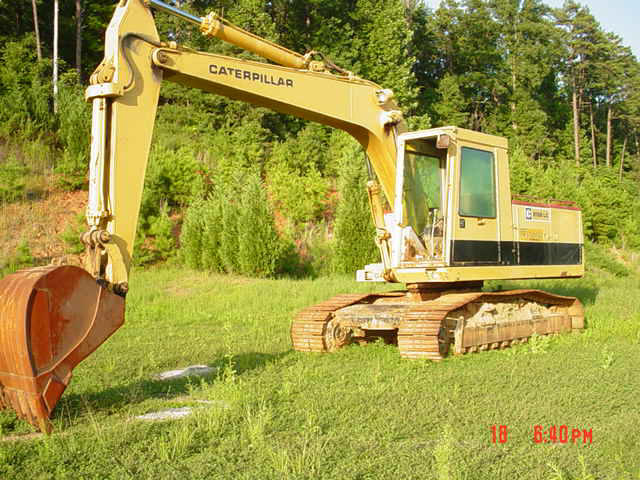 GENIE GS 2032 SCISSORS LIFT (390 HRS)* HURST TRAILER 16FT FLAT* 20FT CAR TRAILER* 5X8 CARGO CRAFT ENCLOSED TRAILER* 6FT WIDE X10FT HYD. TILT TRAILER, HEAVY DUTY* 1988 CATERPILLAR C215 BLC TRACK LOADER TWIN JOY STICKS 10,877 HOURS* 92 GEHL 553 W/LATE MODEL ENGINE DYNALIFT, 4WD (ALL TERRAIN)*
Partial Listing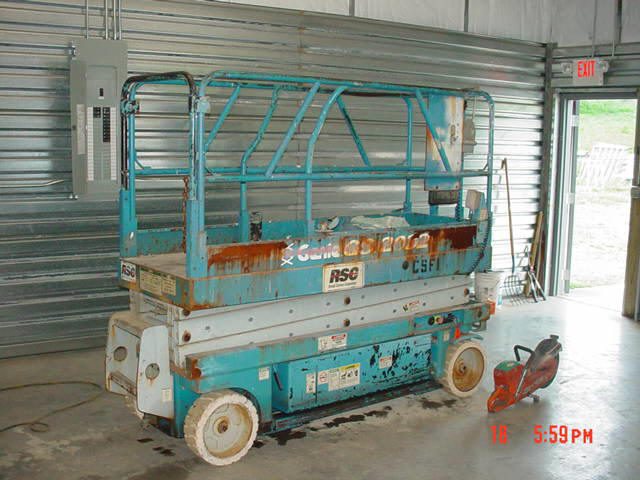 SPECIAL, CUSTOM BUILT JIG TRAILER W/26FT BED, EXPANDS TO 66FT W/PORTABLE SET UP FOR BUILDING, ON SITE TRUSSES & RAFTERS* HUSQVARNA 371K CONCRETE SAW* 4X8 HD PULL WAGON* MILWAUKEE METAL CHOP SAW* DEWALT LASER LEVEL (BATTERY) DW071 IN CASE* (2) ROOFING COIL NAILER CN450R* HILTI LASER LEVEL FOR DRYWALL* HILTI DXA41I CONCRETE NAIL GUN HAMMER DRILL* (2) HILTI TE15* ROOFING COIL NAIL CN565 MAX* DEWALT DRILL* WAGONER PAINT SPRAYER* HILTI DXA41 CONCRETE NAIL GUN* THERMAL DYNAMIC PLASMA CUTTER 25* THERMAL DYNAMIC PLASMA CUTTER 38* MISC. LADDERS* TORCH CART, GAUGES, & TORCH* DRAFTING TABLE (ELECTRICAL)* SAFETY HARNESSES* CLIMBING GEAR* HANDICAPPED PARALLEL BARS/RAMPS* (3) BANDING MACHINES* PALLET OF 1¼ STEEL BANDING* PORTER CABLE METAL CUTTING SAW (14IN)*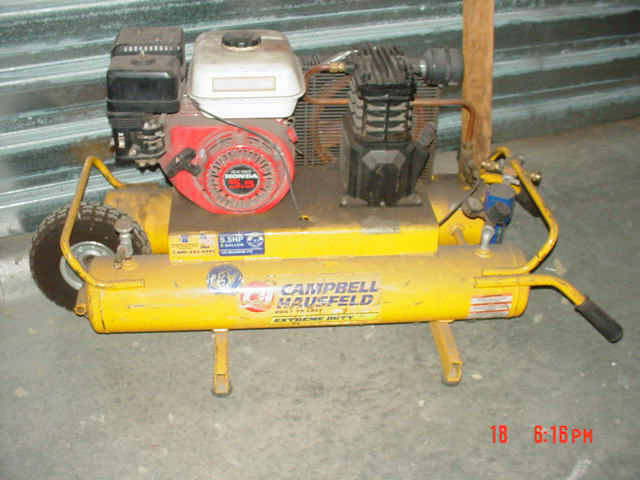 PORTER CABLE PANCAKE AIR COMPRESSOR* LOTS OF GAS CANS* QTY OF WELDING C CLAMPS* (2) ½in ELECTRIC IMPACT* FATIGUE MATS* SHOP TRIPOD LIGHTS* HAND STEEL PUNCH* 8in CIRCULAR SAW* STIHL TS460 CONCRETE SAW* 2 SETS SUNNY SCAFFOLDS* 20+ SCREW GUNS (DEWALT, MILWAUKEE, HILTI, B&P)* FLOOR JACKS* ROLLER STANDS* LIFTING STRAPS* 7" CIRCULAR SAW* PLASTER VAC* LARGE SHOP FAN 42in* PALLET OF USED STEEL CUTTING BLADES* DESK* LARGE QTY IN CASES (ANCHORS, SCREWS, GROMMETS, BOLTS)* 30+ 5GAL BUCKETS OF SCREWS (NEW)* AIR CURTAIN* 5 ½ HP CONTRACTORS AIR COMPRESSOR* GRABBER SUPERDRIVE SCREWGUN & CASES OF SCREWS* LOT OF BUILDING MASKING TAPE* CHAIN BINDERS* MISC EXTENSION CORDS* WELDING CABLES*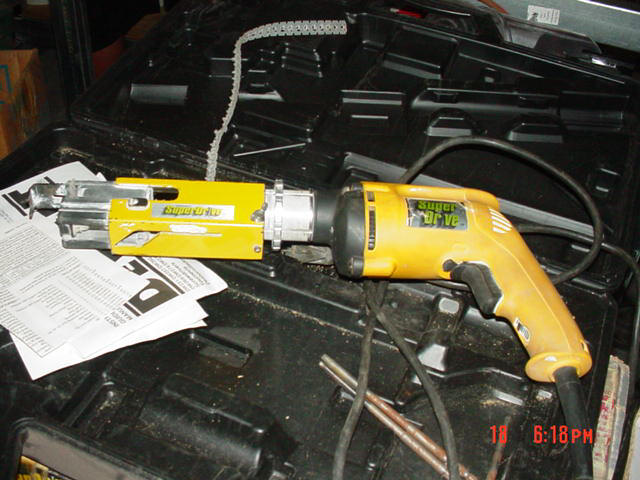 NEW HITACHI CUTOFF SAW* HILTI METAL SCREWS #12 3/4 SCREW CASES* DX 36M NAIL GUNS* HILTI METAL SCREWS #10 X 3/4* RED HEAD CONCRETE ANCHORS* SIMPSON HURRICANE ANCHORS & STUDS* HILTY EPOXY GUN* HITACHI CD14F COLD CUT SAW* (2) ADJUSTABLE HEIGHT SAW TABLES & RECEIVING ROLLERS* (4) GANG BOXES* METAL RACKS* ULTRA LARGE QTY OF FRAMING & TRUSS METAL* SIDE DUMP BUCKET FITS 953 CASE LOADER* MISC STRUCTURAL C CHANNEL 3½ , 6in* QTY OF TUBE STYLE RAFTER PARTS* LARGE QTY OF ANGLE CLIPS* LARGE QTY OF EVE & RIDGE ANGLES* (2) TRAILER AXLES* 100FT 6in STEEL CONCRETE FORMS* 24FT SHINGLE CONVEYOR* STEEL CONTAINER/DUMPASTER* 28FT LADDER* SPREADER BAR* FORK EXTENDERS* PERSONAL LIFT FOR FORKLIFT* WALK BOARDS* SACAFFOLDING* FORKLIFT JIB* (2) WEATHERGUARD TRUCK RACKS W/TOOL BOXES (F SIDES & BACK)*

TERMS ON EQUIPMENT: CASH, CREDIT OR DEBIT CARDS. NO CHECKS ACCEPTED. ALL ITEMS MUST BE PAID FOR IN FULL ON SALE DAY. NO ITEMS REMOVED WITHOUT PAID RECEIPT. ALL ITEMS SALE AS-IS, WHERE-IS, WITHOUT WARRANTY. 10% BUYER'S PREMIUM APPLIES TO ALL PURCHASES. BRING YOUR TRUCKS AND BE PREPARED TO MOVE ITEMS. WE RESERVE THE RIGHT TO ADD OR DELETE ITEMS. ANNOUNCEMENTS ON SALE DAY TAKE PRECEDENCE OVER ALL PRINTED MATERIAL.